Author: Kim Sanders
Narrator: Eva Kaminsky
Length: 9 hours 38 minutes
Publisher: Kim Sanders
Released: Oct. 31, 2017
Genre: Contemporary Romance


Winner of three contemporary romance awards. The NEC-RWA Readers Choice Award, Contemporary Romance Chick Lit Writers Award, and the Chatelaine Award.

In this modern Irish fairytale, a young art teacher from Savannah, Georgia has given up on love. Three times Tory Adams has loved; three times her heart has been crushed. On a whim, Tory purchases a lottery ticket using the dates her ex-boyfriends dumped her. And she wins! Wins over $600 million dollars. All Tory has ever desired is love, a home, and a family. Now, with a pot of gold, she can at least have her own home, and she is not settling for just any home.

Tory flies to Ireland to buy the castle on Dragon's Isle, a magical place where her grandparents met and fell in love. But could money buy love? From the moment she arrives in Ireland, Tory faces complications. Wonderful complications. A handsome Irishman appears followed by a trio of men to chase her across the Emerald Isle. But she must decide – do the men love her or are they simply romancing the numbers?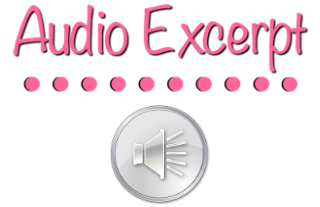 Kim Sanders is a best-selling author of contemporary romance who loves beaches, dragonflies, and rain on a blue tin roof. But what she loves the most is a happily-ever-after story. Her first novel, Shades of Gray, was an award-winning novel that was a number one bestseller on Amazon's Contemporary Romance Bestselling List. Her second novel, The Ex Lottery, has won three prestigious first-place awards for contemporary romance. Sanders' work has been recognized by Kirkus Reviews, Chanticleer Book Reviews, and Writers Digest. Before becoming an author, Sanders worked as a photographer, a journalist, an editor, and an attorney.

Eva Kaminsky is a New York born and NYC based actor and narrator. A 2014 Audie nominee, she has recorded over 150 audiobooks in many different genres ranging from Romance to Young Adult. Eva can often be heard on TV and radio commercials for such products as Intel, Publix, Neulasta and Tide, and spent her earlier years in the world of animation voicing characters for Teenage Mutant Ninja Turtles, Pokemon, Yu-gi-oh, among many others. Recent recurring and guest appearances on television include Chicago Med, Billions, Madam Secretary, Madoff, Blindspot, and The Blacklist, and on the larger screen she can be seen in Extremely Loud and Incredibly Close, Three Generations, and Stephen King's The Dark Tower. She has spent over 20 years working in the theatre, both on and Off Broadway, and extensively in regional theatres all over the country.

The Ex-Lottery is a charming fairy tale to warm your heart.  I give it 4/5 very happy espresso shots!
Narration:  The narration was well-done for this audiobook.  Eva Kaminsky speaks clearly and at a good pace.  Tori's voice was distinct from other females.  I found there was excellent distinction of Jack's voice and Shane's voice in particular.  Kaminsky's attempt at the Irish accent was commendable.  I found she steadily improved her Irish brogue as the narration progressed, making the audio even more enchanting. (4/5)
Production:  Sound quality was good overall. The audio was clear and sound levels were consistent.  Spacing between chapters was very good.  However, the spacing between POV shifts was too short and I often had to rewind a tiny bit to get my bearings, especially when the changed POV started with dialogue as opposed to setting.  I think I detected a little 'blip' in the audio just about two times. (4/5)
Overall Experience:  Overall this story translated to audio quite well.  I enjoyed listening. The Irish accents were cute and added a nice flair to the storytelling. (4/5)
The Story
Unlucky in love, Tori Adams finds herself lucky with numbers and walks away with a $600 million lottery jackpot. Now she has admirers and proposals swarming at an alarming rate.  She needs a break from all the unwanted attention and so her best friend Emma persuades her to stick to the plan of taking a trip to Ireland and buying the castle of her dreams.
Although she's never visited, Ireland has always been a part of Tori.  Her grandmother met and fell in love with her grandfather there.  He was her blue dragon. The tale of Tori's grandparents' whirlwind romance has left her desperately searching for her own happily ever after.  On her way to the castle of her dreams, Tori meets handsome Irish businessman Shane.  But he's not the only one who's enchanted by the former kindergarten teacher.  Past loves Jack, Ken and Carter make the trek across the Atlantic after her too.  Who loves her? And who's just looking to cash in?
I liked this story.  The plot is well-laid out.  The complications are clear.  The resolutions are satisfying.  There are also a couple of secondary plots to keep the reader's interest and tickle their heart. The main characters are well-developed and their growth is shown as the story progresses.  Although the story opens well after the passing of Tori's grandmother, she is still very much a part of the book and her story is just as captivating.
This tale is billed as a fairy tale and you should understand that up front.  It's very romantic and at times whimsical.  Everything is romanticized through Tori's eyes from infants, to the dramatically beautiful setting and even to an old sea captain's gnarled hands.
Some things I liked:
The Irish setting is stunningly drawn. The descriptions of the landscape, the buildings, the castles all create the wonderful backdrop of this fairy tale.
Jack is perhaps the funniest character in the story and provides good comic relief.
Tori's grandmother has a story of her own that is told as the main story unfolds.
The main characters are well-drawn.
Tori's battle to step out of her shell is portrayed in a very realistic and relatable way.
The epilogue.
Would love it more if:
We got some more details on Ken, Jack and Carter.
If you are looking for a cute fairy tale with an ending to make you smile; if you love the fantasy of the Irish; if you're in love with falling in love… this is the book for you.
I received this audiobook as part of my participation in a blog tour with Audiobookworm Promotions. The tour is being sponsored by Kim Sanders. The gifting of this audiobook did not affect my opinion of it.

The Ex Lottery Giveaway: Kindle Fire 8

Feb. 18th:
Feb. 19th:
Feb. 20th:
Feb. 21st:
Feb. 22nd:
Feb. 23rd:
Feb. 24th: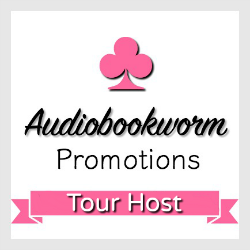 ➜Sign up as a host here